Finding a Spanish curriculum for my homeschoolers has not been an easy task. That's why I'm so excited by The Fun Spanish Curriculum by Brookdale House.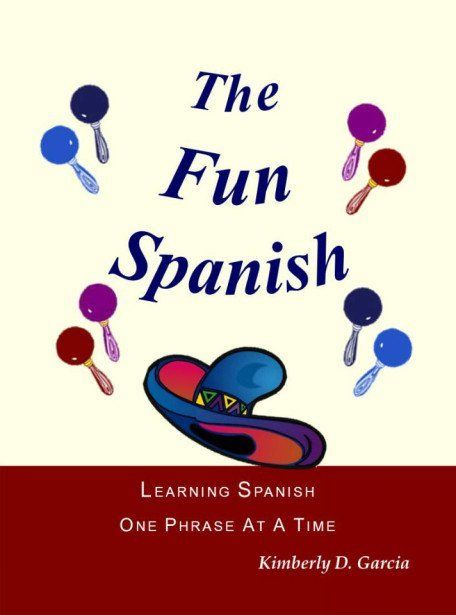 This program is for elementary children who are comfortable reading and writing in English. It  focuses on sentence structure, vocabulary, and conjugation in its 17 lessons. Depending on your student's age and ability you can choose to complete the curriculum in one semester, or to take a whole year by completing one lesson every two weeks. I personally like the idea of spreading the program out over a year. You can never have too much review when it comes to learning a new language.
The program follows the Charlotte Mason method of teaching, introducing one phrase and five or six new words daily. Each lesson contains vocabulary, a verb (with conjugation), translation practice, copywork and illustration.
The really fun thing about The Fun Spanish is its use of everyday language and silly sentences to keep students interested and engaged. The author finds that students are more likely to repeat a silly sentence over and over, thus encouraging vocabulary memorization and understanding of sentence structure. Sentences include "These orange rabbits fly over the red house." and "I am a chicken. I jump over the table."
Between the lack of choices of elementary Spanish curriculum, and the learning styles of my current elementary children, I have hesitated to really dig into foreign language. My 10-year-old is just getting the hang of grammar, writing and reading. While my 8-year-old boy is academically advanced, but he is active and easily bogged down by too many subjects. I didn't want to overwhelm or frustrate them with a foreign language. I want foreign language to be fun, not a chore at these ages. After looking over The Fun Spanish, I think I've finally found a curriculum that will give them Spanish instruction in small, attention grabbing chunks. I think we will all love learning Spanish with The Fun Spanish- in fact I bet I will also hear my 4 and 6 year olds repeating our fun, silly sentences each week!
Check out samples of The Fun Spanish, and the rest of Brookdale House's great curriculum here.
Connect with Brookdale House on Twitter, Facebook, Google +, and Pinterest.
Read more reviews of The Fun Spanish and many other Brookdale House curriculum offerings here: